Project description
In 2019, BE was awarded the engineering, design and fabrication of 2 off manifolds with a design pressure of 12,000psi, to be installed onto a platform in the Gulf of Mexico. The customer was Industria On OffShore Del Valle (Mexico City) as a part of a bigger Project for ICA Fluor, Mexico.
The design, and engineering took place in our offices in Houston, while procurement was made by BE Engineering Impianti (Italy) and fabrication was carried out at our workshop in Altamira,  Mexico. Project management was a joint effort between Bellelli and Industria OnOffshore del Valle.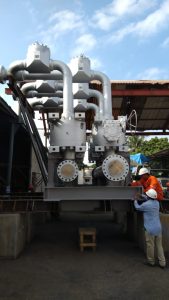 Each skid was 70 Tons weight, and contained 6 ball valves each weighing 6 tons and 6 check valves going at around 1.6 tons each.
The major challenge was the welding of the 2″ thick pipes, a challenge that was overcome by the high skills of the locally recruited welders especially employed for this Project.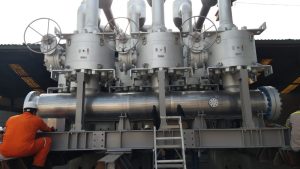 Thanks to the coordinated approach with Industria On Offshore del Valle and their proactive approach, all the issues that inevitably popped up during the execution of such a technically challenging Project were promptly dealt with as an integrated team and resolved to the maximum satisfaction of the End-User.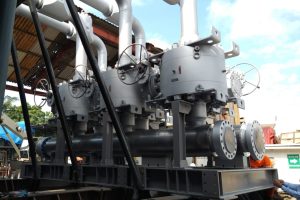 Project details
Project:

Ichakil & Pokoch 12,000 psi manifolds

Category:

Featured Projects

Client:

Industria On OffShore Del Valle (Mexico)